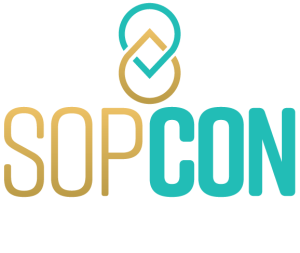 October 5 – 7, 2023 | Grand Rapids, MI
Welcome to SOPCon 2023!
For decades, integrative therapies have been delivering remarkable results in improving the health and well-being of countless individuals. However, it's unfortunate that conventional medicine has misunderstood, marginalized, and often dismissed these therapies.
But no more! The time has come to change the narrative and empower ourselves with the knowledge and skills to integrate different healing modalities to deliver the best possible patient outcomes. And what better way to do so than by attending SOPCON 2023.
Join our SOPCON community to network with industry professionals and learn how to use Ozone, UBI, and EBOO treatments more efficiently, with better patient outcomes, and tips for increasing your overall revenue!
MORE PATIENTS • BETTER OUTCOMES • HIGHER REVENUES
THERE ARE NO LIMITS!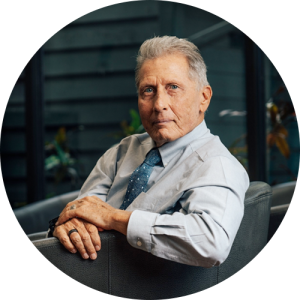 Dr. David Minkoff
BodyHealth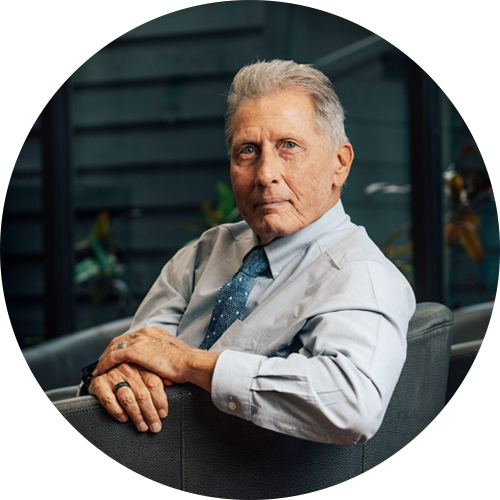 Dr. David Minkoff
BodyHealth
Dr. David Minkoff is an alternative healthcare expert, guest lecturer, writer, tv and radio show guest. Dr. Minkoff graduated from the University of Wisconsin Medical School in 1974 and was elected to the "Phi Beta Kappa" of medical schools, the prestigious Alpha Omega Alpha Honors Medical Fraternity for very high academic achievement.
He is board certified in pediatrics and has completed a fellowship in Infectious Diseases at the University of California in San Diego, which included research in developing new medicines to fight viral disease. As a clinical faculty member at the University, he also served as co-director of the Neonatal Intensive Care Unit at Palomar Medical Center.
For 12 years Dr. Minkoff worked in Emergency Medicine at the Community Hospital of New Port Richey, Florida which ranks in the top 100 hospitals in the U.S. This emergency room has a chest pain center considered in the top 1 percent of all such centers in the U.S.
In addition to his traditional medical training, Dr. Minkoff has extensive post-graduate training in Complementary and Alternative Medicine. He is an expert in Functional Medicine, Chelation, Allergy Elimination, European Biological Medicine, Neural Therapy, Longevity/Aging Medicine, Enderlein Therapy, Insulin Potentiated Therapy, and more.
With this training, he co-founded LifeWorks Wellness Center in 1997, one of the largest alternative medical clinics in the U.S. This wellness center combines more cutting-edge alternative therapies and modalities under the same roof than almost any other alternative clinic in the country.
In 2000, he founded BodyHealth, a nutrition company which offers a unique range of dietary supplements to the public and practitioners. He is also currently on the board of Home Health Works, an agency which offers in-home care and which was founded by Dr. Minkoff's wife, Sue Minkoff R.N.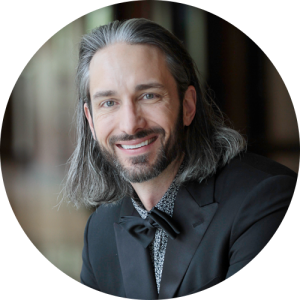 Garrett Gunderson
Wealth Factory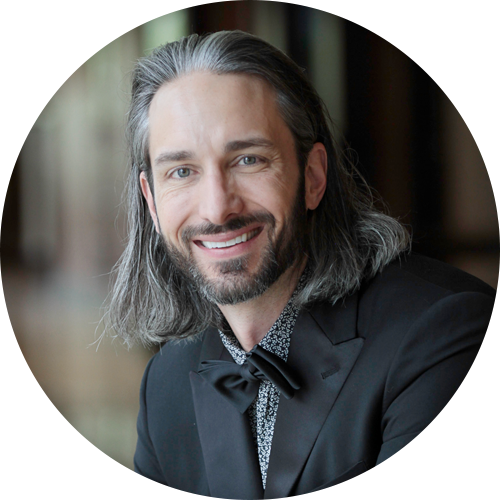 Garrett Gunderson
Founder and Chief Wealth Architect at Wealth Factory
Garrett Gunderson is a modern-day "renaissance man," well, maybe. He founded an Inc 500 financial firm, was an amateur barista, a rookie fly-fisherman, and an author of multiple Wall Street Journal #1 Bestsellers.
Garrett is an entrepreneur who became a multimillionaire by the age of twenty-six, owning five companies and winning Utah's Entrepreneur of the Year award. In addition, Garrett coaches elite business owners in the financial services industry and has given hundreds of keynotes.
Dr. Yoshi Rahm
Oasis Family Medicine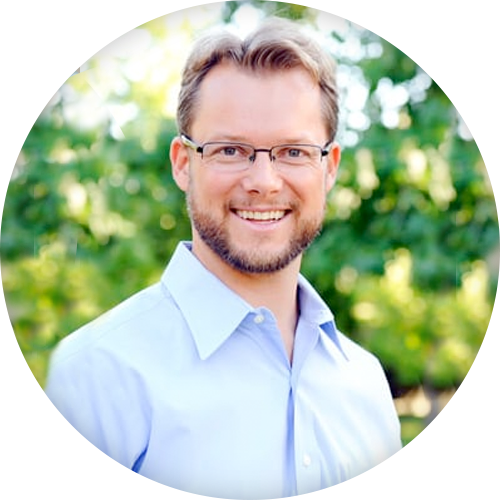 Dr. Yoshi Rahm
Oasis Family Medicine
Dr. Yoshi Rahm is a Board Certified Osteopathic Family Physician board certified in Integrative and Holistic Medicine. Dr. Rahm grew up in a small town in Northern California. His simple upbringing, which included living without electricity, TV, or a phone, gave him an early appreciation for healthy living.
He attended U.C. San Diego, majoring in Animal Physiology and Neuroscience and minoring in Human Development. He ran Track and Cross-Country for UCSD before co-founding a running club. After graduating, Dr. Rahm interned at a neuroscience laboratory in Germany and traveled throughout Europe before working at a nonprofit Biotech laboratory in San Diego.
Dr. Rahm attended the Western University of Health Sciences College of Osteopathic Medicine. As a medical student, he participated in many volunteer activities, including medical missions to Mexico and Ecuador.
After medical school, he completed his Internship and Residency in Family Medicine at Glendale Adventist Medical Center. During his time there, he was elected Chief Resident. And upon graduation, he received the two highest distinctions: the "Resident Teacher Award" presented by the faculty and the "Resident of the Year Award" recognized by the staff. And Dr. Rahm then became an Attending Physician teaching at the same residency program.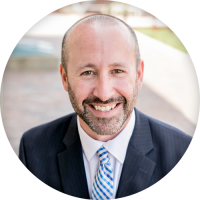 Rich Lohman
Maxwell Leadership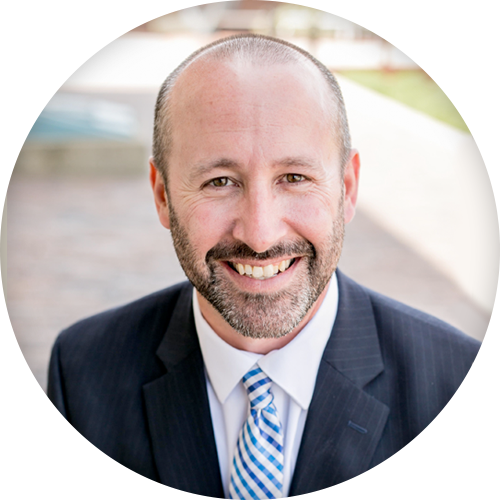 Rich Loman
Maxwell Leadership
Rich has always had a goal-oriented outlook on life. And as an Executive Director of The John Maxwell Team, Rich is certified to facilitate, speak, train, and coach individuals and groups in leadership development, professional skills, and personal growth. He was personally trained and mentored by John Maxwell and mentors of his world-class faculty. As a result, he is equipped with the tools, resources, and experience to help improve your productivity, performance, and profitability.
Before joining The John Maxwell Team, Rich was a top-producing realtor, salesperson, manager, and trainer in Corporate America, and he founded WOOHOOing, LLC, where he was an independent coach.
As an entrepreneur, Rich worked with large and small businesses and individuals to help them achieve the business and personal success they desired. And his passion and high energy resonate with those he coaches and helps them find inspiration to live their best life and create the best business success possible.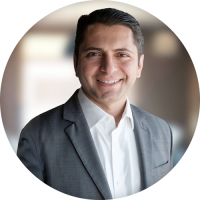 John Mashni
Attorney, Writer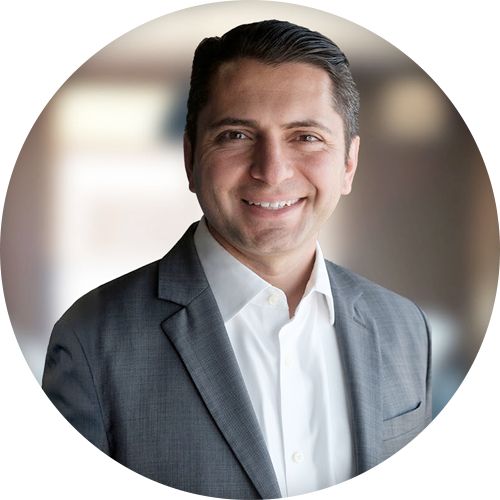 John Mashni
Attorney, Writer
John Mashni is a lawyer, writer, entrepreneur, professor, movie producer, and investor trusted by other entrepreneurs, business owners, and artists. But more importantly, John is a storyteller who writes about reinvention and other topics. He also writes children's books with his kids as a way to teach his kids how to be entrepreneurs and to execute silly and fun ideas.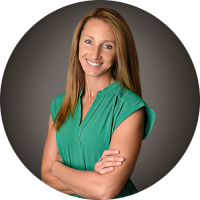 Kim Look
Director of Training | SOPMed
Kim has been intimately involved with functional medicine for over twelve years, specializing in IV therapy. She has worked in many integrative practices dealing with chronic disease, infection, and autoimmune, and has also helped with optimization and performance practices. In addition, Kim spent five years as a patient liaison for medical tourism in Honduras and Mexico. She has owned three practices and worked with hundreds of doctors nationwide to build their IV space and grow their businesses. She has also had the pleasure of personally administering over 20,000 IVs in her career, witnessing the power of these therapies firsthand.
Now working with SopMed as their Director of Training, she has been educating doctors and nurses around the globe on ozone and ultraviolet blood irradiation and how the synergy between them not only addresses the root cause of many conditions but how they can also be used in conjunction with many other IVs to get patients back to health.
More than learning new modalities is required. So Kim also puts equal effort into developing courses and processes that will give physicians the tools they need to build their businesses by creating treatment plans that work, patient education systems, patient evaluation methods, and team support.
Kim lives in Southeast Idaho with her three grown children and loves to stay active, travel and enjoy the natural beauty around her.
Blake Ashdown
SureVista Solutions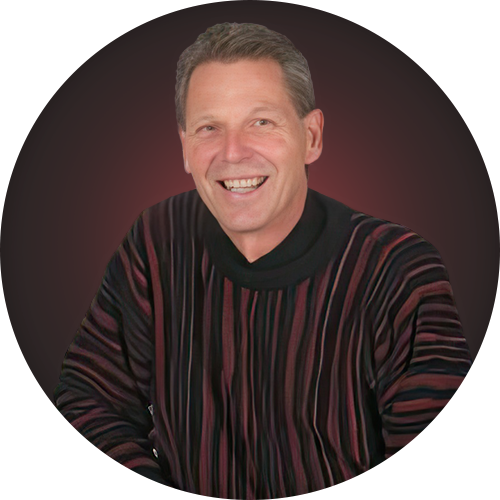 Blake Ashdown
CEO of SureVista Solutions
Blake Ashdown, has been a serial entrepreneur for over 30 years, having owned 10 different businesses. In 2005, he was invited to join the faculty at MSU, where he taught Entrepreneurship and Business Strategy to undergrad and graduate students. He is the CEO of SureVista Solutions, a marketing research & consulting firm that combines expertise in research science, business practices, and technology to create tools to assist professionals in making better business decisions, improve operating results, and increase revenues. Blake is currently a Professor at Spring Arbor University where he teaches Leadership and Ethics, and Business Strategy. He combines academic insight with marketplace realities providing business insights to practicing professionals.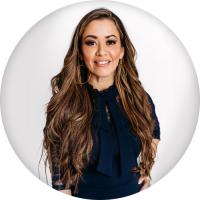 Lexi Yoo, FNP-BC/CPNP
Yoo Direct Health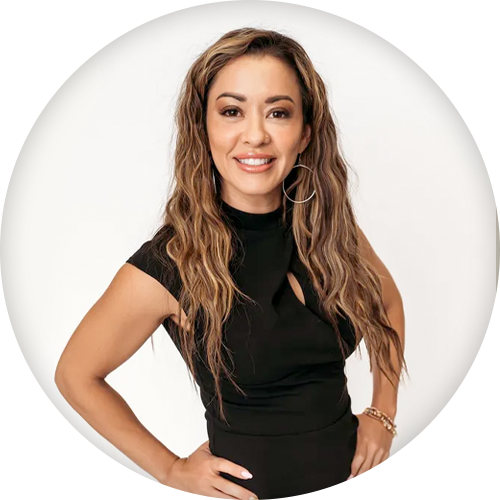 Lexi Yoo, FNP-BC/CPNP
Yoo Direct Health
Lexi is a double-board-certified nurse practitioner in family and pediatric medicine. She has been a nurse practitioner since 2011 and has a bachelor's degree in nursing from Purdue University and a master's degree from IUPUI as a Pediatric Nurse Practitioner. Lexi decided to expand her knowledge and obtained another master's degree in family practice. She has a special interest in anti-aging medicine, integrative health, bioidentical hormone replacement therapy, and focus peptide therapy. She is certified through BioTE Medical, specializing in Bio-Identical hormone replacement therapy for both men and women, where she is a mentor and a proctor.
Lexi has completed all her functional medicine coursework through The Institute for Functional Medicine to treat her patients better while fixing the root causes of their conditions. She is passionate about aesthetic services and has completed an Aesthetic Fellowship through the American Academy of Anti-aging. In addition, she is a national speaker and a trainer in her specialty areas, and a GAIN trainer for Galderma Aesthetics.
Lexi is passionate about all areas of medicine, research, and education. In 2022, she developed the Integrative Residency Program. She created a virtual learning opportunity for other practitioners to learn about Thyroid Health, Hormone Optimization in Men and Women, Gut Health management, Peptide Therapy, and aesthetic medicine. This program will go live in 2023, turning it into the Yoo Direct Training Academy, a virtual-based platform for like-minded practitioners.
Lexi has been featured on podcasts such as "The Longevity Blueprint" and "Aesthetic Record ." Check her podcast, "A Better Yoo Project," where she enjoys sharing her passion for integrative medicine and pairing it with aesthetics.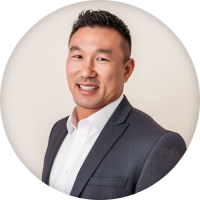 Min Yoo, MBA
Yoo Direct Health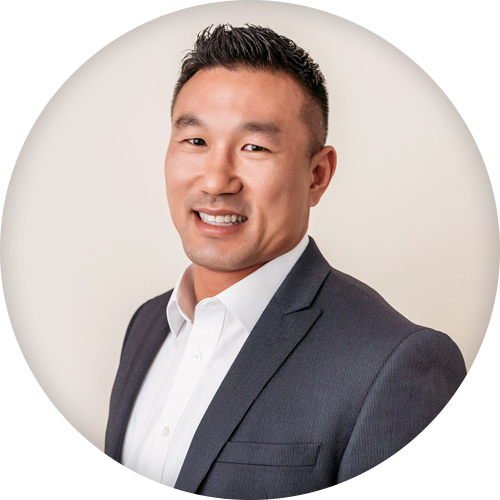 Min Woo
Yoo Direct Health
Min graduated from Purdue University with a degree in Management and a double minor in International Business and Economics, and Finance. He also obtained his MBA through Ball State University and is a certified Project Management Professional (PMP). He was with a DoD Agency for 13 years gaining experience in Operations Management, Financial and Accounting Systems projects, and Corporate Strategy.
In 2020, he left the DoD to join his wife Lexi, to help run the business operations at Yoo Direct Health, and since then has helped to grow the practice to where it is today. His current title is Chief Operating Officer, however he's best known as "Lexi's husband." In his spare time, he loves to spend time with his family, coach high school wrestling, exercise and golf.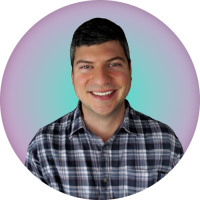 Tim Whelan
MedWise Marketing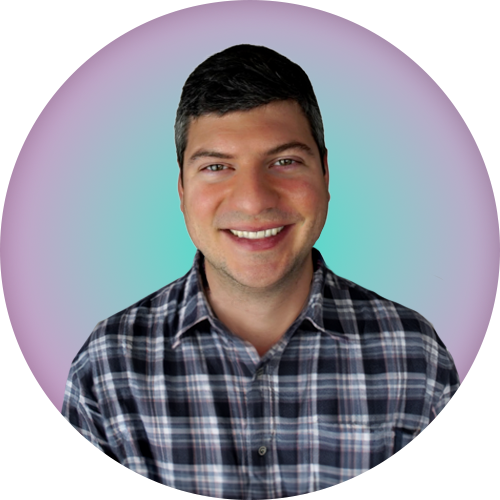 Tim Whelan
MedWise Marketing
Tim Whelan has been a member of the launch team at MedWise Marketing and is passionate about helping practitioners grow their clinics and make more money in less time. Tim is thrilled to present the 'Secrets to Productive Email Marketing' – best practices for your email marketing guaranteed to yield tangible results. Attendees can look forward to gaining insights on enhancing patient engagement, boosting referrals, and achieving a new level of freedom in your practice – all through the power of email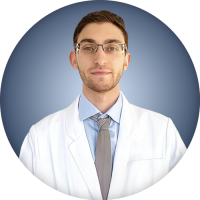 Dr. Ben Kosubevsky
Lakeside Family Medicine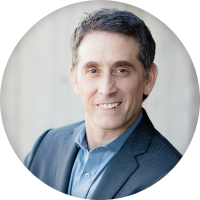 Dr. Dan Rubin
Naturopathic Specialists, LLC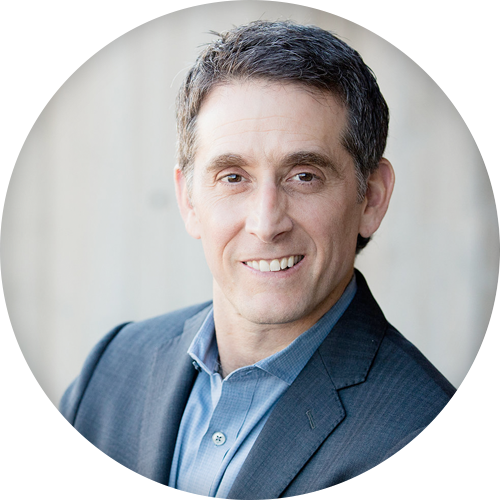 Dr. Dan Rubin
Naturopathic Specialists, LLC
Daniel Rubin is a naturopathic doctor based in Scottsdale, Arizona. His naturopathic oncology practice has been an integral part of the Phoenix metropolitan medical community for the past 20 years. After graduating from Southwest College of Naturopathic Medicine (SCNM) in 1997, Dr. Rubin returned to SCNM to complete his residency. In 2004, he became the Founding President of the Oncology Association of Naturopathic Physicians (OncANP). The OncANP represented a revolution for the field of naturopathic oncology providing, for the first time, definition, validation and standardization of the field of naturopathic oncology. Since that time Dr. Rubin has become an internationally recognized naturopathic oncologist.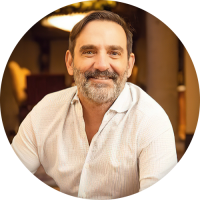 Dr. Noel Williams
Optimal Health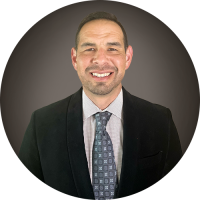 Jason DeLeon
SOPMed Training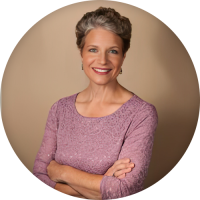 Dr. Paula Kruppstadt
Hope for Healing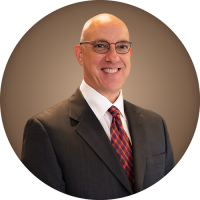 Tom Kruppstadt JD
Hope for Healing
SOPCon Speaker Topics
October 5-7, 2023

Pillars of a Practice   

Medical – O3UV Focused
Thursday – Pre-Conference Workshops

Peripheral IV Live Hands-On Training - Lindsey Aronson
Everybody wants to be "The Guy." The man, the lady, the ONE who they call when they need the job done. In the world of peripheral IV insertion, you want to be the one they call when they just can't get it. Your reputation will precede you, your competence and confidence will be well earned, and ultimately you are providing the skill that allows people access to a variety of beneficial treatments. You want to be "The Guy" in the world of IV insertion!
Let us help you get there. In this 8-hour training you will learn:
Develop knowledge of anatomy and characteristics of veins appropriate for peripheral IV access
Locate and identify veins of the upper extremities appropriate for peripheral IV access
Discuss Infusate characteristics and considerations
Identify complications associated with peripheral IV access and explain common interventions
Chart and properly document the peripheral IV access, maintenance, and discontinuation
Tips and Tricks of peripheral IV insertion
Observe and practice the skill of safe and effective insertion of peripheral IV catheters, first on equipment and then on classmates
Discuss management of peripheral IV sites and discontinuation of peripheral IV sites
You will receive a Certificate of Course Completion after the training.
Hands-On Session
Every attendee will have the opportunity to first practice on a dummy arm, then on the other participants.
Attendees will poke and be poked (more than once) Please do not attend if you are not comfortable with Hands-On, practical experience.

EBOO Masterclass - Jason DeLeon
EBOO MasterClass
EBOO is taking integrative and optimization medicine by storm. Jason is the foremost EBOO trainer in existence with over 75 clinics trained in 2023 — becoming a master on technique and equipment implementation. In this class he will teach you the history on the subject including review of initial studies and papers written on the "filter" subject. He will then spend ample time getting any guests familiar with contemporary clinical data collected in 2023, as well as putting to rest the current contradictions on ozone dose, flow rates, UBI use in EBOO and more. As an attendee you will then get to learn from Jason the equipment set up and usage as well as protocols which will help you decide with certainty if EBOO is the right fit for your practice and patients. Don't succumb to FOMO — EBOO Full Spectrum is the NEXT generation of O3UV procedures.
History of EBOO
The Difference Between EBOO UV and Ozone/UV
Clinical Evaluation
How to Use EBOO Effectively
Therapy Overview
EBOO VS EBO2
What to Charge for EBOO Therapies

Tools For Healers: How to Thrive For Now and Beyond - Dr. David Minkoff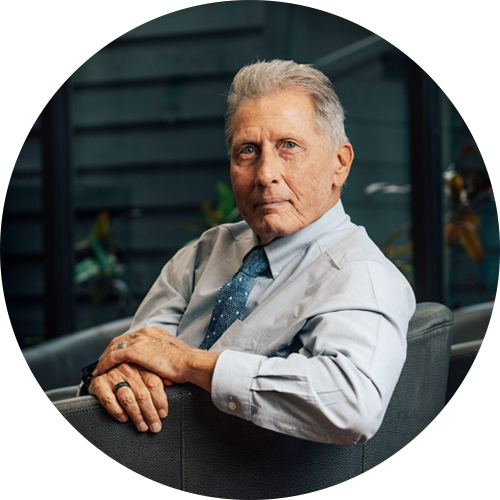 Dr. David Minkoff
BodyHealth
As healers, if we are whole, we can set an example and can lead our flocks into the future with confidence, that even in these tumultuous times we can help them and guide them to health and vitality.
How is this done? What are the tools? What is the route?
This lecture will explore this theme with practical points so each attendee can add to his own tool kit for improvement in his own personal and patient success.

Building Wealth, Financial Considerations - Garrett Gunderson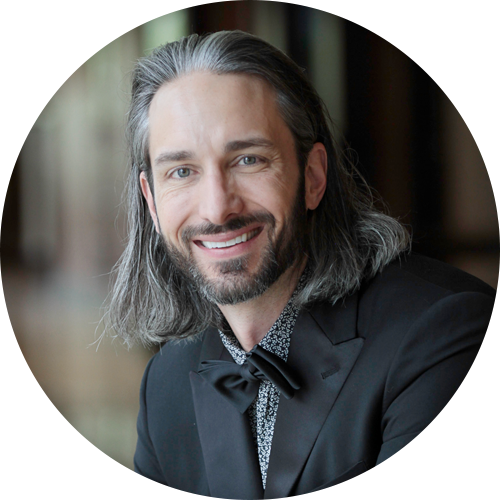 Garrett Gunderson
Wealth Factory
You can find Garrett's books in most book stores or you can watch him on YouTube; his unique approach to finance has always been his niche. His expressive way of encouraging entrepreneurs is motivating. He chooses functional and regenerative medicine as his personal health care focus.

Passport to Growth Through Leadership - Rich Lohman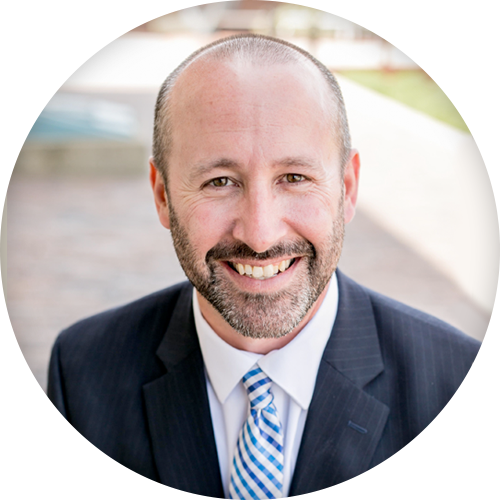 Rich Lohman
Maxwell Leadership
We have to build strong teams and strong leadership skills in order to reach and change people with our expertise in medicine. Rich will share insights to show you the importance of developing leadership skills that will help you solve problems, manage tension and improve results.

Legal Considerations - John Mashni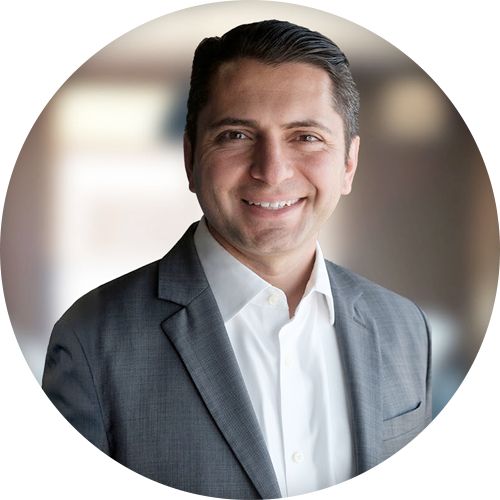 John Mashni
Attorney, Writer, Trusted Advisor
John is an attorney who understands the industries of Functional and Optimization medicine. He can help you navigate the legal components that will protect you in the sometimes fringe world you operate in.

O3UV and Peptides For Aesthetics - Lexi Yoo, FNP-BC/CPNP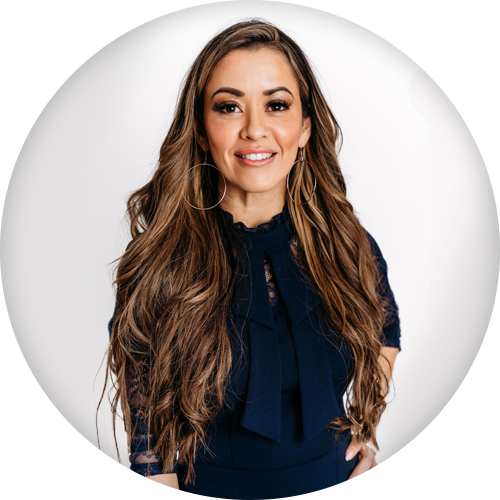 Lexi Yoo, FNP-BC/CPNP
Yoo Direct Health
Lexi is a genius when it comes to aesthetics. Her progressive approach to aesthetics injections and products for her patients is unmatched, with over 50% of her patient-base coming to her for this purpose. In 2023 she has introduced ozone in her repertoire using it on scars, hair loss, aging spots, infections and aging lines. This quick presentation she will present case studies with her results as well as demo's insured to give guests an outline of technique.
No question we live in an era where people invest more on looking good than feeling good. As a conscious provider you may have hesitation as to the toxicity and long-term dangers of esthetic injectables on the market, on every corner. So why not use something natural, easy to inject and inexpensive like ozone, to get the same long-term aesthetic benefits for your patients? Lexi has built protocols for stretch marks, crows feet, old scars and hair loss. This could be your unique opportunity to get into aesthetics in a way that resonates with your current approach to health and wellness.
Yep, one more buzz word your patients are likely hearing about all over the internet, from their friends and family (think weightless and Semaglutide), and hopefully from you. For Lexi, this isn't new, this is a therapy she has mastered. To prove it, she has had amazing results she has built an entire practice around. So imagine how cool it was when she started to see even better results when she added O3UV for her patients. With a research-driven mindset she has collected mounds of clinical data to support the use and protocols of both O3UV and Peptides. At SOPCON you will get an expert experience that will take your use of peptides beyond what's popular and into what is extraordinary.

What I Learned Training EBOO to 75 Clinics - Jason DeLeon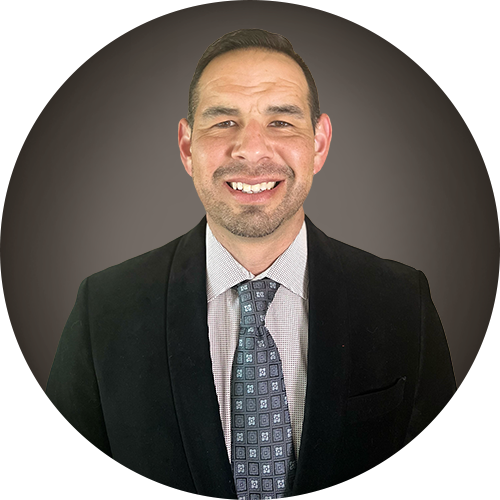 Jason DeLeon
SOPMed Training
Jason has been our main onsite trainer for EBOO for several months. He now has more intimate knowledge of setting up EBOO, training nurses and staff on EBOO and running the device. In this short presentation he will share insights to what it takes to be an EBOO clinician and what he has learned working with facilities across the globe as they have implemented EBOO in their practices.

EBOO Clinical Data Results - Dr. Yoshi Rahm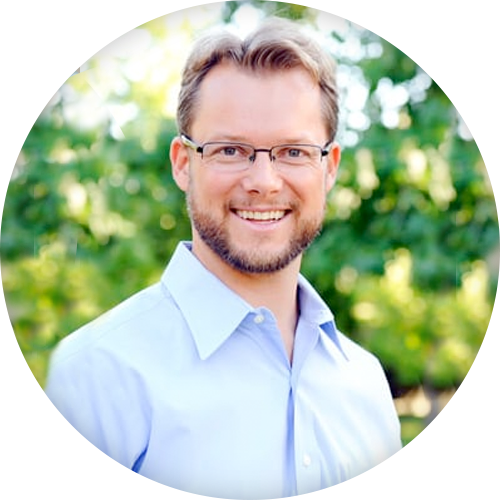 Dr. Yoshi Rahm
Oasis Family Medical
Dr. Yoshi Rahm has been gracious enough to use his flagship location in Los Angeles as a learning ground for our EBOO studies. Being one of the first to implement EBOO in his practice after initially making his own device, he has been an asset to EBOO research in modern day. In this lecture he will present the results of not one, but two phases of study with EBOO.

Detoxing with EBOO - Dr. Yoshi Rahm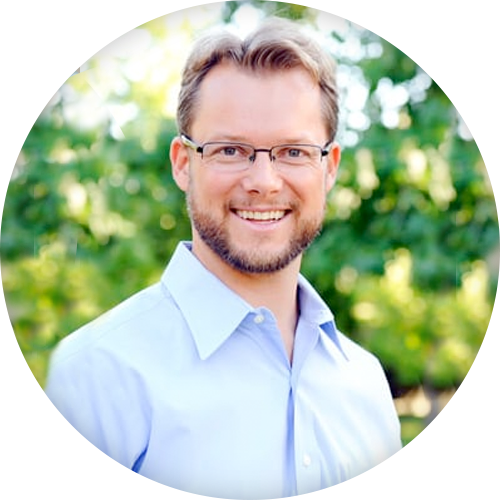 Dr. Yoshi Rahm
Oasis Family Medical
Dr. Rahm has been an O3UV proponent for years but has learned that in most cases proper detoxification in patients improves their outcomes. One main tool he uses along with O3UV is CellCore technology to prep and facilitate detoxification pathways systemically. This lecture will provide intimate knowledge of mechanisms to both products and protocols that have shown results.

Musculoskeletal Applications of Prolotherapy, Ozone, PRP, Human Cellular Tissue - Dr. Ben Kosubevsky
Dr. Ben Kosubevsky
Lakeside Family Medicine
Musculoskeletal Applications of Prolotherapy, Ozone, PRP, Human Cellular Tissue

Utilizing O3UV IV Therapy to Optimize Patient Outcomes - Dr. Paula Kruppstadt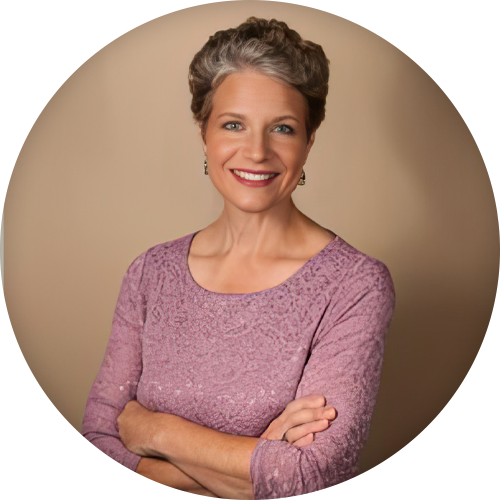 Dr. Paula Kruppstadt
Hope for Healing
Vector-borne Illness in the Pediatric Population: Utilizing O3UV IV Therapy to Optimize Patient Outcomes

Maximizing Patient Outcomes by Incorporation of Health Coaches - Tom Kruppstadt JD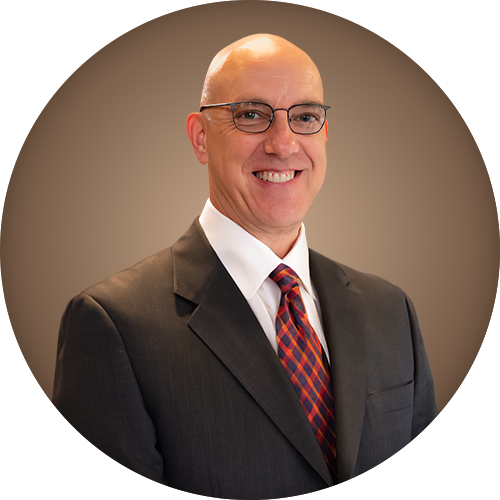 Tom Kruppstadt JD
Hope for Healing
Maximizing Patient Outcomes by Incorporation of Health Coaches

EBOO Hypothesis - Dr. Ben Kosubevsky
Dr. Ben Kosubevsky
Lakeside Family Medicine
EBOO Hypothesis

EHR Considerations for Nutritional and Oxidative IVs - Cerbo
Cerbo
Powerfully Nice EHR
Are you using your EHR to its fullest to facilitate documentation of IV therapy orders and administration, and communication with current and prospective patients? What specific EHR functionality is important for clinics that offer these treatments? As a leading EHR for functional and integrative clinics, Cerbo brings more than a decade of experience to bear in tackling these questions. From creating templates to marketing/ CRM integration, you will learn about optimizing your use of technology in connection with clinics that provide IV therapy.

New Technology and AI in Medical Practice - Min Yoo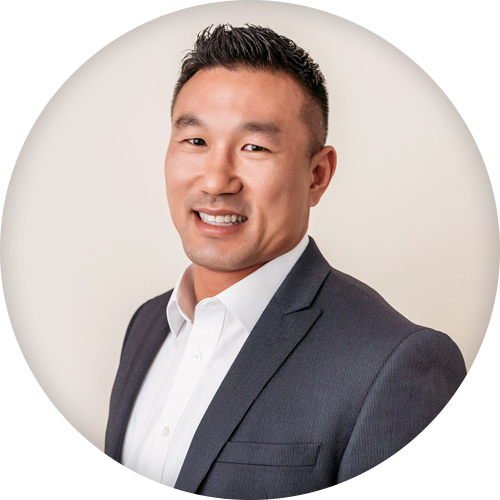 Min Yoo
YDH Training Academy
It takes two brains to grow medical business in the way the Yoo's have at Yoo Direct Health. Min takes an assertive approach to supporting his wife's medical genius, and at times may even be the one to keep things in line – allowing Lexi to hone her craft, Min is the man behind her who dots all the I's and crosses the T's. Everything from EMR development to project management when they build a new facility. One thing he knows, is that it's tough to replicate Lexi. What did he do? He sought out AI. This presentation is one you won't want to miss!

The Power of O3UV and Human Cellular Tissue Products - Dr. Noel Williams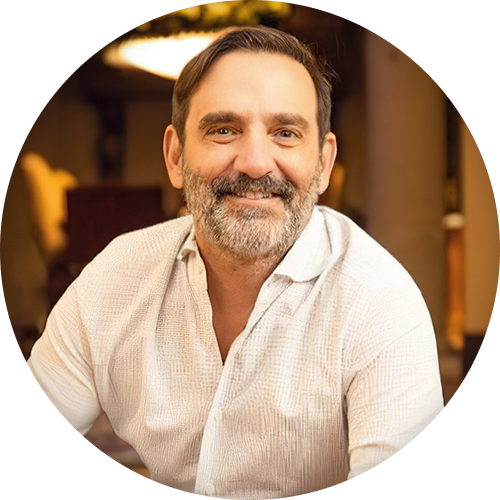 Dr. Noel Williams
Optimal Health
Human Cellular Tissue Products has hit the performance industry by storm. Those individuals who are investing in giving them an edge mentally, physically or financially are utilizing these products. Yet they are not just for the CEO or pro athlete. Due to the nature of their cell communication potential – they can become a great asset for any practitioner who understands cell function as the premise for wellness and disease. Human Cellular Tissue Products are now available in IV form — you won't want to miss Dr. Williams presentation on understanding systemic dysregulation in order to help any type of patient optimize their health.

EBOO and Cancer - Dr. Dan Rubin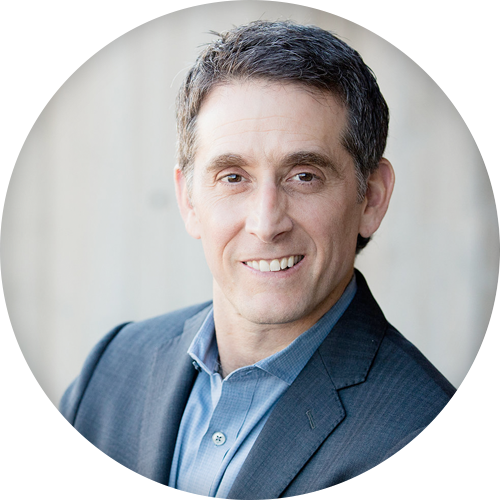 Dr. Dan Rubin
Naturopathic Specialists, LLC
As an integrative oncologist Dr. Rubin looks for any valuable tool he can to upgrade his patient care. EBOO has built momentum in his practice since the day he started using it – even in his own health. In this lecture, he will give general and practical protocols that will shed light on the ever groing challenge of cancer care.

Optimizing Patient Education Through Email - MedWise Marketing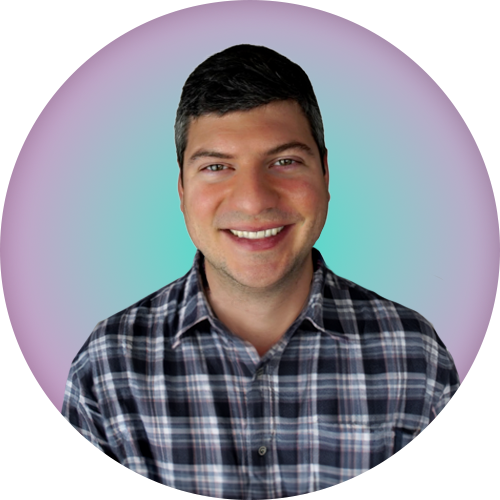 Tim Whelan
MedWise Marketing
Learn how to grow your practice through effective email marketing. Well-crafted emails get patients coming back to. Through analytics we know exactly the message to send your patient so they see you as the expert in your industry. In this lecture you will learn how to turn your patient database into one of your most valuable assets through high-quality email marketing. Stop pursuing blind marketing and start focusing on the metrics. Your email list is the lifeblood of your clinic. After delivering 1.9 million emails into patient inboxes, we have unlocked secrets that all clinics should know. Help more patients while creating more revenue.

Using Mitochondrial Repair to Treat Cancer Cells - Dr. Noel Williams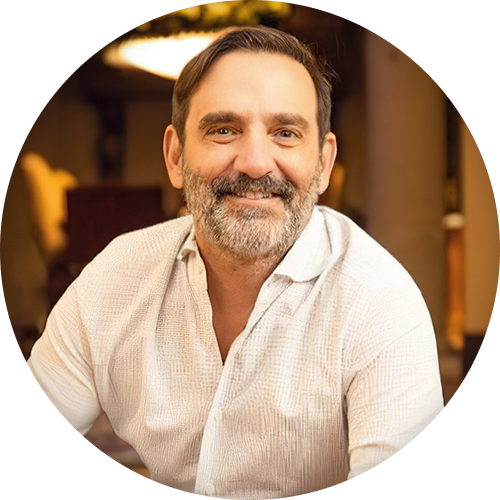 Dr. Noel Williams
Optimal Health
(Description Coming Soon)

Sales and Customer Experience - Blake Ashdown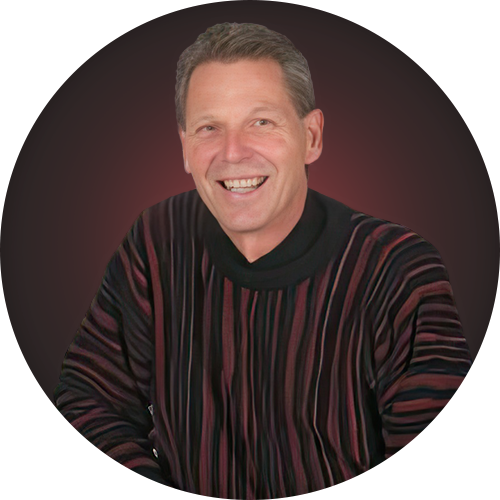 Blake Ashdown
SureVista Solutions
Owning your own practice has likely been "the best of times and the worst of times". Not only are the legalities and finances a constant for you but then the HR can be all consuming. This presentation comes from the place of attracting and keeping excellent, extraordinary people to your business, that will make all the difference in how you sleep at night.
What comes with attending SOPCon 2023?
Imagine a perfect combination of wellness and glamour at the SOPCon 2023 event. This extraordinary occasion promises an unforgettable experience where attendees can indulge in the ultimate fusion of good health and celebration. During the day, you can enjoy the revitalizing benefits of our complimentary IV room, sponsored by Texas Star, which will leave you feeling refreshed and rejuvenated. Then, as the sun sets, you can immerse yourself in the elegance and allure of our night Awards Gala. Be surrounded by an atmosphere of sophistication and charm while you network with like-minded individuals. Enjoy exquisite cuisine, as this event creates an ideal platform for enjoying each other's company and making lasting memories. Get ready to elevate your wellness journey and indulge in an enchanting evening of elegance at this unique event.
Restore. Rejuventate. Refresh.
A complimentary iv room
For attendees of SOPCON 2023, take advantage of our complimentary IV Room sponsored by Texas Star. Feeling a little under the weather? Needing to recharge your batteries? Or just want to get some vitamins and minerals? Stop by our SOPCON IV Room and we will take care of you.

We are thrilled to invite those of you attending SOPCON 2023 to our inaugural Awards Gala! Join us for a night of elegance, fine dining, and entertainment as we honor the Lowe Legacy and celebrate top performing individuals and organizations who have made significant growth in their industry.
Event Information
Date: Saturday, October 7th
Cocktail Hour: 6:30pm
Dinner: 7:30pm
Location: Embassy Suites Main Ballroom
PLEASE NOTE: Formal attire is required.
Conference Packages
Pre-Conference Masterclasses are on October 5th, and the Conference is October 6th-7th.
One-Day Masterclass
One Masterclass Only
Masterclass 1: Peripheral IV (SOLD OUT)

Masterclass 2: EBOO (Seats Available)

Formal Dinner Awards Gala
SOPCON Conference
BOGO Package. Bring a staff member too!
Bring a Staff Member (Save $400)

Formal Dinner Awards Gala

Pre-Conference Masterclasses
Complete Package
BOGO Masterclass and Conference
Pre-Conference Masterclass (Save $500)

Bring a Staff Member (Save $400)

Formal Dinner Awards Gala
Unleash Your Potential!
SOPCON Pre-Conference Masterclasses
Learn everything you need to know about EBOO and Peripheral IV, and elevate your skills at our exclusive pre-conference Masterclasses! Join industry experts, Jason DeLeon and Lindsey Aronson, RN, in a transformative learning experience designed to empower you with cutting-edge knowledge and hands-on expertise.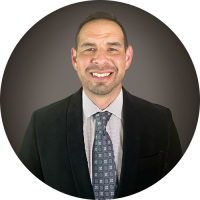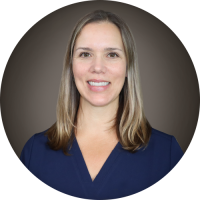 Lindsey Aronson, RN
Peripheral IV Expert
Accomodations for SOPCon 2023
Grand Rapids, MI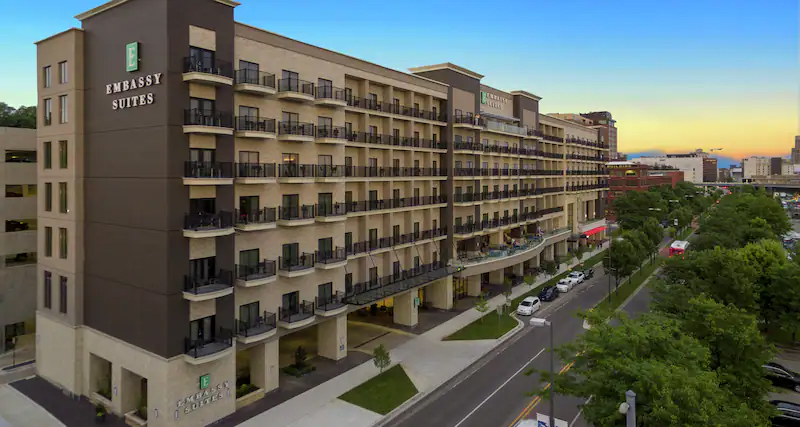 Embassy Suites by Hilton Grand Rapids Downtown
Hilton's modern, all-suite hotel is ideally located at the north end of downtown Grand Rapids, MI. There are many dining options within a five-minute walk or a short drive to DeVos Place, Van Andel Arena, and the Grand Rapids Public Museum. All suites and studios feature sofa beds, mini-refrigerators, microwaves, and a unique, Michigan-shaped indoor pool and indoor/outdoor whirlpool and spa.
You can get discounted rooms by clicking on the button below. Hotel room reservations cutoff date is Tuesday, September 5, 2023
Highlights of Grand Rapids
Grand Rapids, Michigan, is filled with surprises, from world-class attractions and outdoor recreation to nationally-ranked food and craft beverage scenes. Grand Rapids is considered America's Best Beer City, the nation's Craft Beverage Capital, and a Top 20 U.S. Foodie City. You can get an eyeful of spectacular art and an earful of live music. Explore the almost endless opportunities for fun.
The thing is, for a practitioner, education is key. If we don't know how to use a product, we won't. That's why I chose SOPMed Training and O3UV. They offer all the education and training I need, as often as I need it.
I am a nurse practitioner from Iowa, and so thankful for SOPMed Training! Thank you for having the heart and mind of a teacher. I thoroughly enjoy and learn so much from your lectures!
We had new staff join our team and very grateful for the thorough training. Even our experienced doctor learned new information to aid the patients.
Kim Look and the other trainers at SOPMed Training are superb educators, very knowledgeable, and make sure students are successful in mastering ozone techniques.
SOPMed's trainings are great! Very actionable material and lots of support. I highly recommend working with them.
Kim Look has been an invaluable resource to my nursing skills, patient outcomes, education, and encouragement. I am forever grateful for her support and dedication to wellness and healing.
Kim and her training team are competent and easy to reach! They have all been kind and helpful. If you want to learn Ozone, SOPMed Training is the place to go! I am so thankful for them.
Highly recommend the onsite Ozone-UBI training. Both doctors and staff get well trained. We were up and running the next day!
Vendors
We are grateful for the following for helping us put this amazing event together.